Cancun Travel Mart Mexico Summit will be held at the Cancun International Convention Center (Cancun ICC) October 14, 15, & 16, 2019 (Monday-Wednesday). The following official hotels are offering special rates during the event. Rates are valid for up to two (2) nights before and after the event. Reservations must be made directly with the participating hotel, and are subject to availability. You must identify yourself as a participant of Cancun Travel Mart Mexico Summit.
All rates are in USD and per night
Additional hotels will be posted online as they are received.
ALL INCLUSIVE
Single: US$120
Double: US$140
Room Tax: Included
ALL INCLUSIVE
Single/Double: US$240
Room Tax: Included
Per ROOM / Per Night
Single/Double: US$110
Room Tax: 19%
NOTE: Refer to CTM'19 when making reservations
The Royal Islander (European Plan)
Villa: US$229
Suite: US$139
Room: US$99
The Royal Sands (ALL INCLUSIVE)
Villa: US$369
Suite: US$259
Room: US$209
The Royal Cancun (European Plan)
Villa B: US$175
Villa C: US$189
Rates do not include Environmental Tax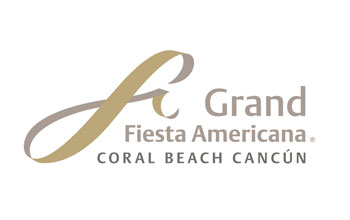 Per ROOM / Per Night
$140* Single/Double (European Plan)
Room Tax: 19%
** Add $29.75 Resort Fee per room / per night
ALL INCLUSIVE
$106 Single
$76 Double (per person)
Room Tax: Included